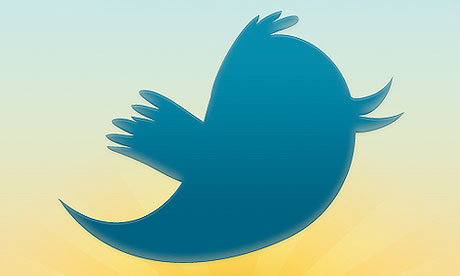 Twitter has found a new, and potentially lucrative feature to expand their relevance. This new official twitter account is a "dedicated deal" venue whereby @EarlyBird followers can take advantage of time and location specific discounts, local events.
@EarlyBird's first deal offered a two for one tickets to new film The Sorcerer's Apprentice. A deal that certainly appeals to a mass audience of families, moviegoers and Disney aficionados. Twitter may have another hit on their hands, and the numbers seem to back this up. @Earlybird's already has 72,941 followers as of this morning.
Twitter isn't the only service taking advantage of time sensitive online deals. Couture fashion site Ruelala.com offers high end and designer apparel at heavily reduced price points. They also offer 5-star vacation packages, house wares and accessories, with each sale lasting 24 hours. We think this is brilliant because it provides a win-win situation. The consumer is privy to outstanding sales unavailable in the retail market, while the site benefits from the time-sensitive nature of the sale. The "buy now or never" concept is quite effective for a quick sale on luxury items. Ruelala.com also offers a well-designed, streamlined app so to offer consumers a chance to connect and buy on their smartphones.
A few sites have taken the "dedicated deal" trend one step further. Sites like LivingSocial.com and Groupon.com have merged the 24 hour deal with geo-location capabilities. The user is invited to sign-up with emphasis placed on the city they live in. Living Social and Groupon offer daily deals in your home city for meals, sporting excursions, spas and other activities that get you out on the town.
I recently took advantage of an incredible deal offered on Living Social Toronto. I paid $25 for a $50 dollar voucher to the delectable Coco Lezzone in Toronto's Little Italy. So in this regard, my money—and my enjoyment—were instantly doubled.
The user is certainly not limited to their home city. With offers all across the United States and many cities in Canada, it's a great option for travelers as well. Many people really appreciate it when their travel dollars stretch further than their budgets. Everyone loves a deal which reinforces the fact these companies will grow exponentially by word of mouth alone.
There are incentives for consumers to spread the word… at the end of Living Social voucher each user is provided with a unique link to share with friends. If three people purchase a voucher through your unique link then BAM! your deal is free. How's that for value?
Here at The Blog Studio, we really feel that social media through geo-location is about to explode. We'd love to hear your experiences with the above sights and thoughts on this trend. So comment away!