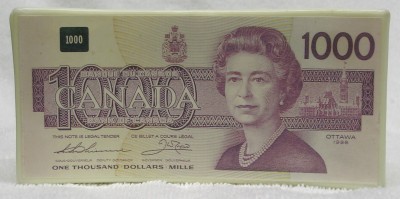 You want economic stimulus, we got it right here! For the remainder of the month of November 2008, all new design projects will receive an automatic $1000 discount. Please note: this only applies to new design projects with contracts signed by November 30 2008. So act quickly! Fill out the RFP form, or get in touch
Why on earth are we doing this, you ask? Well, it's simple really. Adam,
Mike, and Lucia are super busy with some top-secret development work,
leaving me
with a bit of time on my hands. I'm sitting here feeling all guilty
while the rest of the team is slaving away, so I thought I'd try a
little experiment to see if I can single-handedly book a couple of new
projects between now and the end of the month.
To be clear: we're talking full-on custom design here people. Check out our portfolio of work to see what I'm talking about. We're also talking full service. Read a few testimonials from past clients to get a sense of the kind of service we're known for.
This is very much a limited time promo though, as we have a couple of
new projects starting up in the new year that will keep us all occupied.
So if ever you've thought about having a completely customized blog or
website built just for your needs, act now, and buy yourself a flat
screen tv with your savings!