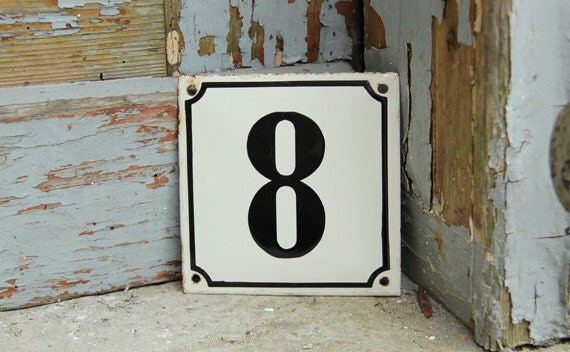 A
search at google for "build blog traffic" returns 11,500,000 results.
Clearly, there is a lot to be said on this topic. We bloggers just can't
get enough of it. We want more! More! But in many, many cases, traffic
volume will do nothing to help your business. What you need is quality traffic.
What quality means depends on whether you're blogging for direct
revenue (advertising, sponsorship, online product sales) or indirect
revenue (contracts, offline product sales). In the case of the latter,
attracting a huge swath of the general population may do very little to
boost your business. I'm going to focus on this group for the remainder
of this article.
If you're a realtor (or a lawyer, or a designer), receiving a surge
of thousands of visitors can be fun, but it does very little to affect
your bottom line. What's important in your case is targeted traffic. You
want to be talking to people who might actually be interested in your
services. The following tips have helped my clients and me get
tremendous response from our blogging efforts. Taken individually, none
of these tips will have a massive effect on your traffic levels. But
used together, you should see remarkable results in a short period of
time.
Quality traffic tip #1: Leave comments
I can think of no better way to get your name out in front of key
players in your industry than by leaving smart, relevant comments on
existing blogs. Each comment you leave serves a couple of purposes: it
creates a link back to your site (always a good thing), it illustrates
that you have something of value to add, and can be the first step in
building a relationship with the site owner.
Example #1: By leaving comments on problogger.net,
I started to form a relationship with the site's author. We moved from
exchanging comments, to email, to IM, to beer (a good progression in my
books!). That relationship has done wonders for my business in the form
of referrals and testimonials from a very trusted source. It never would
have come to be if I didn't leave comments.
I can almost guarantee that every time you leave a comment, someone
will visit your site. Building your audience one at a time may sound
like an awful lot of work. But those readers who come via comments are
very likely to be interested in what you and your blog are about. So you
odds of converting that reader to a client (or whatever your conversion
goal is) are good.
Note though, that you've got to have something to add. Just leaving a
comment with your site name and address, or otherwise spamming comments
is just plain dumb.
Quality traffic tip #2: Participate in forums
This is actually very similar to leaving comments. Just about every
niche under the sun has a forum dedicated to it. The people who populate
those forums tend to be amongst the most vocal and passionate members
of their community. Engaging with them, on their terms, by contributing
something of value is a great way to find influencers and thought
leaders.
Be cautious here though. Do not just show up and say "Hey, check out
my blog". First, establish your credibility by participating in a number
of discussions. Then, when it's relevant to do so, mention your site.
Again, this can seem like a painstaking way to build traffic. It does
take time and effort. But the results can be astounding if targeted
traffic is what you need.
Quality traffic tip #3: Email other bloggers
When you've written something great, write to other bloggers in your
niche and tell them about it. Do it politely, without expectations, and
you may be pleasantly surprised to find that you pick up a bunch of new
readers. The key here is "without expectations". Don't email the same
person frequently, and don't be obnoxious. Save this for when you've got
something special. When you do, simply summarize your post, and write
something like "I've just posted about blah, and thought you might be
interested."
It's amazing how few new bloggers take advantage of email. When done
correctly, you're not imposing on the receiving blogger. Rather you're
helping point out resources he may not have otherwise been aware of.
Quality traffic tip #4: Submit your site to relevant blog directories
A google search for "blog directory" (with quotation marks) returns
9,360,000 results. At least a couple of those will have sections
relevant to your industry or niche. Almost all directories allow you to
submit your site for free. Do a bit of research, find the directories
that are relevant to you, and spend a couple of minutes per week
submitting your site. Super easy.
Quality traffic tip #5: Join a network
Using google again, "blog network" (with quotation marks) returns
1,190,000 results. There are blog networks for just about everyone. The
benefit of joining a network is shared traffic. Network members
interlink like crazy, and often refer work to each other. I'm a member
of the 9rules network (one of the first, actually). Aside from the
traffic boost, one of the greatest benefits of membership is the behind
the scenes camaraderie that has sprung up on the private message board.
There's lots of "real life" networking going on here, with members
helping each other and their businesses in a myriad of ways.
Quality traffic tip #6: Online advertising
Online advertising need not cost very much, yet it can be extremely
effective. Find sites that are in or are related to your industry but
that do not directly compete with you. Approach the site owners to see
if you can purchase a small ad. Costs for this can be really low – as
low as $20 per month. Because you can control the ad's message, you can
ensure that you're getting targeted results for your investment.
Quality traffic tip #7: Offline advertising
Oh yeah, the offline world of advertising… I remember that… Are there
any industry specific publications or newsletters you can advertise in?
Depending on your niche, these can be very reasonably priced, and can
offer extremely targeted results.
Quality traffic tip #8: Press release and/or email directly to reporters
Have something really relevant to say? Let the press know about it.
Press releases appear to be dying a slow death, but they're far from
gone. Consult a PR pro when the time is right.
Alternatively, you can contact a reporter directly. Only do this
when you've got something newsworthy – you don't want to be the boy who
cried wolf, after all. Most reporters rely on tips for their stories, so
they're usually quite receptive to anything that's within their scope
of reporting, and is of genuine value.
So that's my overview of building quality blog traffic. So many of us
(me included) get sucked into total numbers. When you're not in the
business of selling advertising, total visits are far less important
than valuable visits. Do what you can to attract targeted traffic, and
your business is sure to grow.
Was this post useful for you? If so, consider clicking this Digg This link so we can share this with more folks. Thanks!