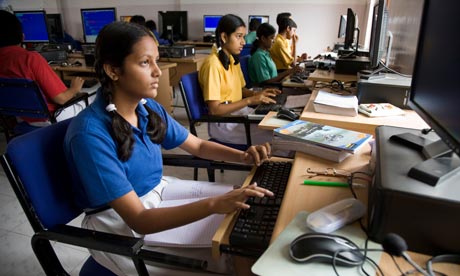 I remember being a student and always wanting to be involved in any
extra curricular events I could. I would have articles published in
school board papers and was always involved in the student council as
the events planner and philathrophy organizer.
It was a lot of work but I loved it – however looking back I realize
now that all those invitations that I had to mail – all the meetings I
had to hold, all the running around could now be simply replaced by a
blog.
When I went off to Design School the best part were the days when
everyone brought in thier finished pieces. The experience of seeing
others thought patterns, inspirations and love for a craft and sharing
mine was always my favorite part – but I craved more.
A friend of mine has currently gone back to school and I noticed that
she is always on her school programs blog – on this blog they share
ideas, inspire eachother, discuss projects being worked on and any
issues that they have surounding their program. I can't remember how
many times I lost a piece of paper with important information while in
school (not to mention in life) – the time I would have saved just
popping onto the internet and confirming a date could definitely account
for days of my life.
It amazes me all the time, to think back on how much more I could
have accomplished, how much productivity was lost in the past, simply
from not having the internet. Yes… I know, at that time everyone was in
the same boat but I can't help but wish.
Ohhh blogging… how I wish I had you 15 years ago