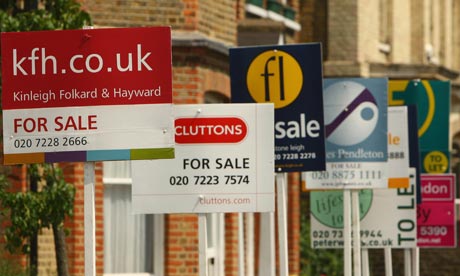 This Dow Jones news wire article was republished in last Friday's
Globe and Mail Real Estate section. I'm republishing it here for your
reading pleasure.
As an aside, I should point out a similar article I wrote back in June ??? a lifetime ago!
By Tara Siegel Bernard
From Dow Jones Newswires
Some home sellers are turning to Web logs, or blogs, to make their properties stand out among traditional real-estate listings.
When Mesha Provo, an avid gardener, decided to sell her home in El
Sobrante, Calif., she wanted to showcase her property—with its arbor
blanketed with wisteria—to appeal to other plant lovers. She started a
blog detailing her garden's story through passionate postings and
vibrant close-ups of her flowers, and eventually added pictures of the
house.
A gardener found her blog—through a flyer put together by a
real-estate agent—fell in love with the house, and ultimately paid
$612,000 for it, $43,000 more than the asking price.
"What the blog did was take a buyer, before he walked through my
door, and sold him on my house," said the 53-year-old Ms. Provo,
national sales director of Ballentine Vineyards in Napa Valley,
Though the Internet has already added a dimension to traditional
real-estate listings—with photos and floor-plan illustrations—and
provides another channel to list homes, blogging lets sellers give tours
of their homes in a more personal forum.
Setting up a blog is easy to do, and several sites offer help. Google Inc. hosts a service called Blogger, http://www.blogger.com, which provides step-by-step instructions to create a Web log free of charge. Six Apart Inc. offers a service at http://www.TypePad.com, which costs $4.95 a month for a basic Web log with one author.
Alan Weinkrantz used a blog to help sell his Alamo Heights, Texas,
home. "I was trying to tell a story about a home that had been well
cared for, well maintained, has a lot of character and an interesting
neighborhood," said Mr. Weinkrantz, who runs his own public-relations
firm.
But a blog alone usually isn't enough to close a deal, since you
still have to get local buyers to check out the site. Mr. Weinkrantz
ended up selling through a real-estate broker.
"The blog is a great low-cost, word-of-mouth marketing tool," said
Steve Rubel, a marketing strategist with CooperKatz & Co., a
public-relations firm in New York. But the drawback is that blogs don't
target local buyers. "You have to have many people, locally, talking
about the blog" in order for it to be an effective way to sell a home,
said Mr. Rubel, who focuses on setting up "conversational" marketing
programs like blogs. "Right now, they are hard to find. This will have
the greatest value when there are networks to find these blogs."
Real-estate brokers have also turned to these online chronicles for
their own reasons, which range from drumming up business to creating a
soap box where they can comment on the market, interest rates, or the
mainstream media's take on the industry.
"Having a blog is an excellent way to get business," says John A.
Keith, a real-estate agent, primarily for buyers, with Coldwell Banker
in Boston. He receives between 20 and 30 contacts a month through his
blog, called Boston Real Estate Blog.
Lisa Maysonet, an agent with Prudential Douglas Elliman in New York, set up her own blog—City Vu, at http://www.lmaysonet.com/cityvu/—as
an easy way to answer all the real-estate-related queries she receives.
"It's a way I can give them information without having to speak to
everyone every day," she said.
"It's like when you give out a business card," she explains, "You
don't necessarily get a hit back [right away] but it's generating an
intangible."——-